Laleh Khorramian

New York, NY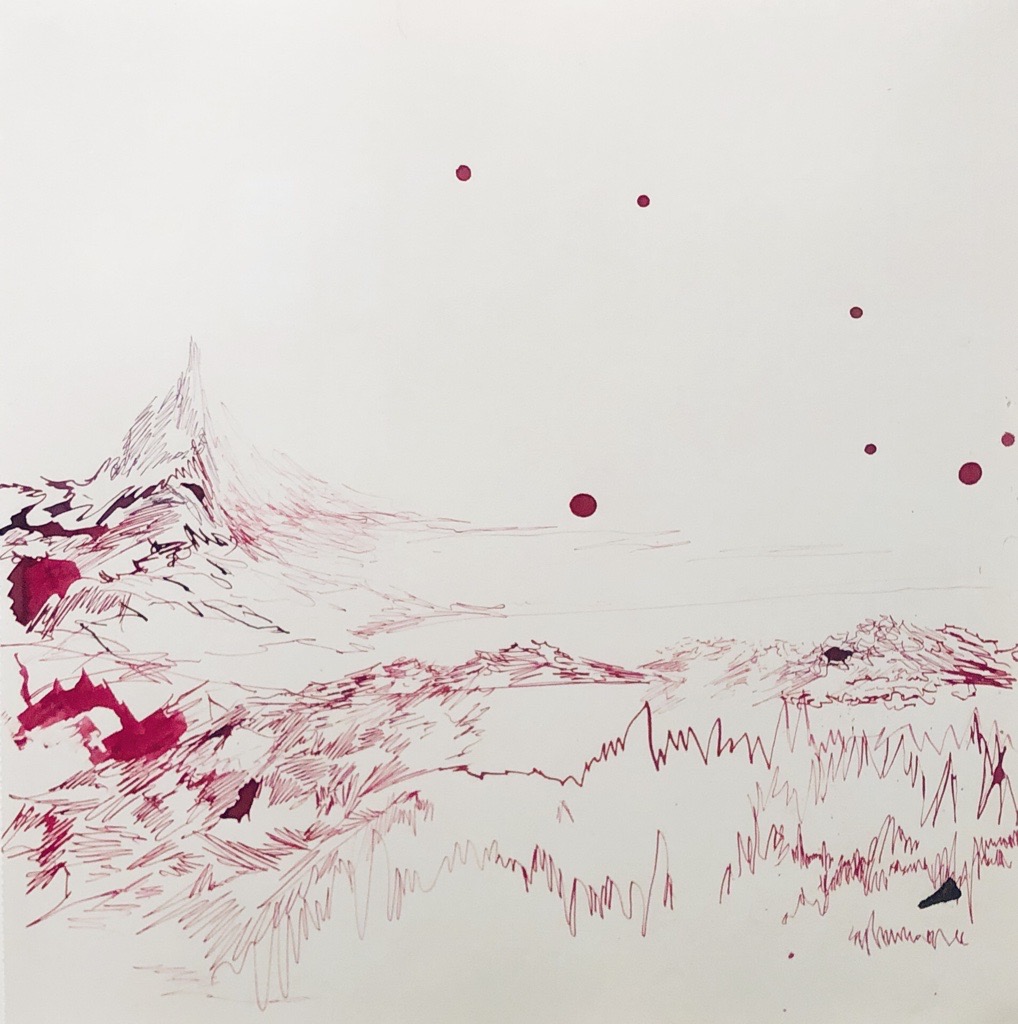 ARTIST STATEMENT

Laleh Khorramian's practice incorporates the cosmological thinking of ancient cultures, their complex mythologies, and evocative spiritual vocabularies, with her imagined worlds, synthesizing them into "histories" that are both futuristic and ancient. Khorramian approaches her work as a series of experiments with the process of chance as a starting point for discovering possibilities of the unknown, whose details and outcomes she then investigates and reposition. In a vacillating process between macro and micro views of painted landscapes and incidental spaces, Khorramian integrates fiction with spectacle and theater to explore the transience of living matter and beings and its cycles of depletion and plenitude.
Her work of the past decade has spanned stop motion animation films, sound, monoprints, drawings, painted landscapes, portraits, and collage. By removing cultural or historical specificity from her narratives, she uses the ordinary to portray the epic, the universal, and the transient, in a search for worlds just beyond the concrete, material one around us.




BIO
Laleh Khorramian (b. 1974 Tehran, Iran) studied at the Rhode Island School of Design and received her undergraduate degree at The School of The Art Institute of Chicago, and her MFA at Columbia University, New York. Khorramian has exhibited internationally, including shows in MASS MOCA, U.S.A; Victoria and Albert Museum, London; Art Basel Statements, Switzerland; Ballroom Marfa, Texas; Istanbul Museum of Art, Istanbul; The Sundance Film festival; The Midnight Moment in Times Sq and The Queensland Art Gallery, Australia. In 2013, Bartleby and Co, Brussels, published her first limited edition artist book Include Amplified Toilet Water, housed in the collections of MOMA, NYC, Centre Pompidou, Paris, Columbia University, NYC, Royal Library of Belgium, Brussels. Khorramian currently lives and works in New York.